The Original Wipeout Added to the Records System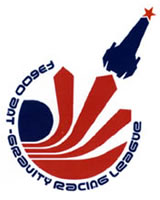 At long last; the PAL & NTSC versions of the original Wipeout have pride of place in the WipeoutZone records system. I'll be the first to admit that the appearance of the original game is well overdue. However, up until the development of the new records system the game didn't fit into the structure we had in place. As any Wipeout 64 fan will tell you, things just got a lot more flexible!

So, while the addition of the original Wipeout to the records system is a little bit late in coming, I do think it's fitting that it completes the Wipeout collection for now, and in doing so gives our records system a whopping 12 Wipeout titles to choose from.

With the holidays looming large, what better time to dig out the original Wipeout and set some records for entering into your profile, eh?

Oh, and Merry Christmas from WipeoutZone HQ.